Forex Signals
Forex Signals

I can't count how many Forex signals services I used when I first started trading.
They always made some huge claim of 5,000% and up gains sometimes claiming them in just 3 days.
Of course none of them worked. On top of it all it seemed as if all I had to do was trade against their signals and I would be making money.
Year after year, book after book, service after service, course after course, forex signals seemed to fail every signal time.
I've spent enough learning forex that I could have bought a very large house in a very affluent neighborhood and paid in cash.
That's not bragging. Not at all.
Matter of fact when I think about it… it makes me feel sick.
Around every corner I learned something new. People selling a product 99% was rubbish but Id find that 1% and move on.
I heard from pro traders that trading for profit can take 10years. I couldn't hear them, wouldn't hear them. BUT IT WAS 100% TRUE.
When I finally started to profit off of trading I was 11 years in AND STILL LEARNING.
I feel it's important to learn and to know your craft, however it will still take a tremendous amount of time to get it right and profit.
So if you plan to trade solo be prepared to GIVE IT SOME TIME.

WHY A FOREX SIGNALS SERVICE?


It's easy to look at someone else's style and think it will be easy to copy and replicate.
Trading looks very easy after the charts are painted. Doing it live is a whole other thing.
Break outs, Crosses, it's very easy to see after the fact and think, OK all I have to do is this….
While I was being trained by my mentor, I was told "No matter what I teach you, you will develop your own style" I really didn't understand at the time. It took some time but I get it now.
I've watched some forex traders explain their system. Went over it and over it. Tried it. It didn't work for me.
I thought they were liars, then watched them trade all day for days on end LIVE, and they killed it. They proved their system worked.
WHY WOULD IT WORK SO WELL FOR THEM AND NOT ME???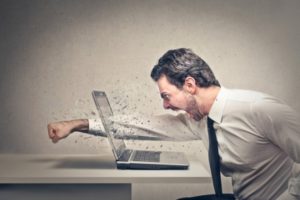 It took me years to understand the answer.
It's CHART VISION!

Confused YET???

You will develop your own chart vision when trading. It will be your own.
That's why I'm not a big fan of some of these "systems" it may work well for the developer but not so much for the buyer because of the developers chart vision.
That's why I've become a Forex Signals Service.

WHAT TO LOOK FOR IN A FOREX SIGNALS SERVICE
Verifiable History – REAL PROOF

A Solid Track Record – Not Doctored Or Incomplete Stats

ROI vs Investment
Verifiable History


One of the biggest reasons I joined up with C2 in 2017 is because my trades are sent to them and people can see exactly what I've traded over time. I cannot Doctor my results or show half-truths. I trade multiple accounts. I have an account for each. 4H, Weekly, Monthly. My first year I think my biggest mistake was using my Monthly time frame. It gets great results but for the C2 community it will be slow and not very exciting. Also the draw down can be greater. Next year (2018) I plan on sticking strictly to 4H time-frames for the C2 community, and keep my Monthly plan for my other clients, so there will be more trade opportunities and subscribers will not be so bored.
A Solid Track Record

Keep checking back to see my results for 2017.
This will take some time because I'm new to the C2 community and I want people to see how the overall year goes.
Bookmark the site and check back often.
The best thing about this is the verifiable history. REAL STATS.
ROI vs Investment
The amount of money I've put out for courses and forex signals is in the 10s of thousands.
I've paid as much as $1,000 dollars per month for forex signals, and over $10,000 per "training package".
My results?
FOREX SIGNALS
Lets use the one $1,000 per month forex signals package I paid for first.
Now when I originally spoke to the signals provider I was told "All of our customers are making $10,000 to $15,000 per month profit"
Sounded pretty good to me. Of course there was no way to prove that.
I was with that outfit for 6 months before throwing in the towel because I was trying to give it a fair try.
I was told I was to expect losses. If I questioned their trades I was made to feel stupid.
I had a few (2) months that were a +250.00 ish so approx. +$1,250 with membership fees included.
At the end of the 6 month contract the totaling overall loss with membership fees was -$8,738.00
Giving me a total divided loss of -$1,450 per month with the cost of the signals.
Awesome way to spend 6 months of the year!
And I was trading small, so you can imagine the guys using those signals trading bigger lot sizes.
So much for my 6 figure salary I was hoping for that year.
FOREX COURSES
Training packages as you all know can run anywhere from $50.00 for an Ebook to over $10,000 for a video course were you "train with the pros".
I have embarrassingly bought more than a few over the years only to sink accounts and have me wondering what I did wrong.
At the end of the day you have to have your ROI in mind when dealing with forex signals.
They can make or break your accounts.
For my 4HR Forex Signals I currently charge $150.oo per month. That's $1,800 per year.
If you aren't making AT THE VERY MINIMUM DOUBLE YOUR MONEY then whats the point?
Its up to my clients what lot sizes they trade, I can only suggest lot sizes with my signals.
Make sure its worth your time BEFORE you get started.
As long as my clients do not over trade their accounts then my signals should bring a healthy return on investment.
A normal ROI for my accounts in a 12 month period is 80%
Some traders can make 300%
However If someone is claiming 3,000% a month returns… RUN
If you think you can start an account with 10,000 and make 1,000,000.00 out of it in a year well…. … …
CONCENTRATE ON THE YEARLY ROI…NOT WHAT YOU ARE MAKING MONTHLY… that's not how trading works, and its a huge mistake to think that way
WHAT I DO
I currently manage a few accounts for private clients.
A Monthly
And a Daily and 4HR
This past year I joined C2 to add awareness to my services.
I learned this platform is more for shorter term traders and I have been using my monthly time frame trades.
So I will showcase the just 4HR trades on Collective 2 starting after 6/1/17 and will have my monthly signals available for my long term clients privately.
If you wish to see my C2 profile please click HERE.
The draw-down is due to my monthly uploaded signals.
That will stop after 6/1/17
For any questions you can always contact me HERE
Happy Trading you guys!!